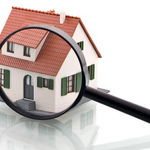 I like to watch the real estate rehab shows and I always wonder why the contractors find things that increase costs every time. What if the buyers had not decided to renovate? They would never have learned about the hidden problems.
While it is true that one rule of thumb for budgeting for renovations is to add 10% (or some percentage that is a reasonable percentage) to your estimates to cover any unforeseen issues, I always think " it would have been good if they had had an inspector take a look before the contractor started. "
Most people don't undertake renovations but most do buy houses and no matter how good the house appears to be, you always want to have a home inspection. The home inspection will cost about $300 to $500 dollars but its money well spent. Most buyers don't look in the crawlspace, the attic, etc and even when they do, they don't really know what to look for; a home inspector will look and they know what to look for.
Although buyers have the option to forgo home inspections; they should always opt to have one.
See what a home inspector checks here.