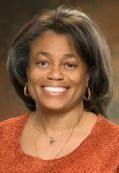 Pauline Charlton
REAL ESTATE AGENT
---
P
auline has been a Realtor since 2004. She loves helping her clients to find the homes that meet their needs. Having lived in the area since 1986, she has intimate knowledge of her service area.
Recent Reviews
---
Pauline's support & guidance is the hallmark of a satisfying deal
Pauline's real estate expertise sits comfortably on the business knowledge and acumen of her MBA. Intellectual and academic preparedness are however not her most outstanding assets, as she is consistently attentive to, the individual needs of each client. Pauline's gentle, respectful approach to real estate sales allows clients the room to be confident about every aspect of their sale or purchase. To have bought or sold with Pauline's support and guidance is the hallmark of a satisfying deal.
Highly likely to recommend
Pauline Charlton is THE BEST. She is relentless in her pursuit, she is thorough in her efforts and she truly cares about you as a client. Pauline showed me one house and it didn't quite meet my needs but in the days following , she found several properties that met my needs and exceeded my expectations. She did not stop until I was completely satisfied. Even when the paper work was signed and the movers had been contacted, Pauline stayed in touch and made sure that everything was as I needed it to be. Again, Pauline Charlton is one of an elite class of professionals. She still believes in customer service and making sure the customer is happy.
Pauline gave us her honest opinion
Pauline gave us her honest opinion of the house rather than try to make a quick sell. We went to look at the house with Pauline. She is very flexible with and is able to meet our schedule to show us the house. Pauline gave us the full tour and gaveus her honest opinion of the house. She is the type of agent I am happy to work with.
Pauline Charlton is wonderful!
I purchased my first home last June and Pauline was great to work with! She is very knowledgable, professional and genuinely is looking out for your best interest! I recommend her to anyone and everyone I know! And now I call her friend!